Dive & Snorkel Information
Whyalla Diving Services
May to August: Mon to Fri | 9am – 5pm
Sat & Sun | 8am – 5pm
Steps to see the Giant Australian Cuttlefish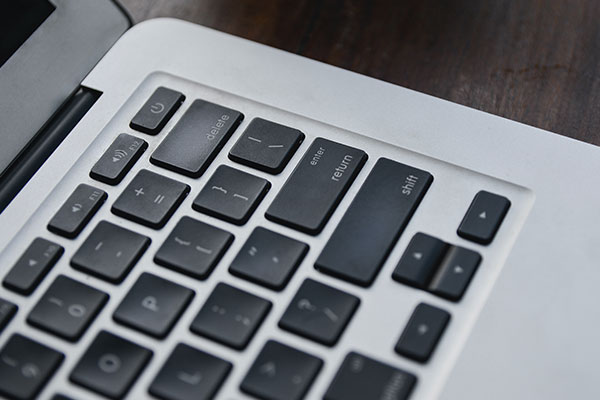 Book a tour / equipment
Book a tour or Book an appointment for equipment pick up time *(without prior booking we cannot guarantee there is time to help you)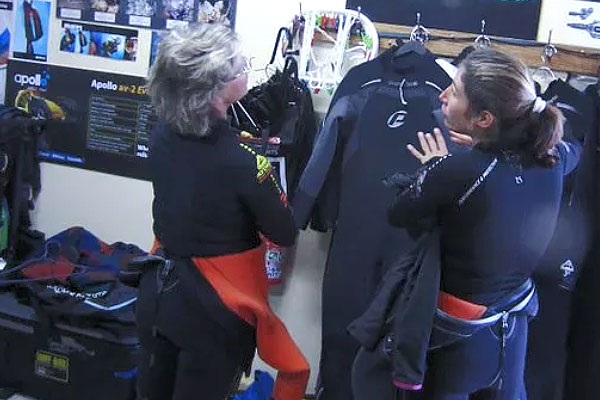 Come into the dive shop
Come see us in the dive shop
33b Playford Ave, Whyalla, SA
Bring some time and your swimmers. Pack a towel to dry off.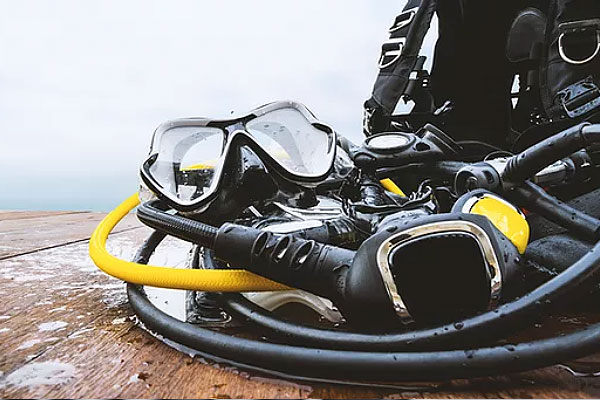 Put on each piece of hire equipment
(yes, including that tight thick wetsuit..)
– to ensure a good fit for warmth and comfort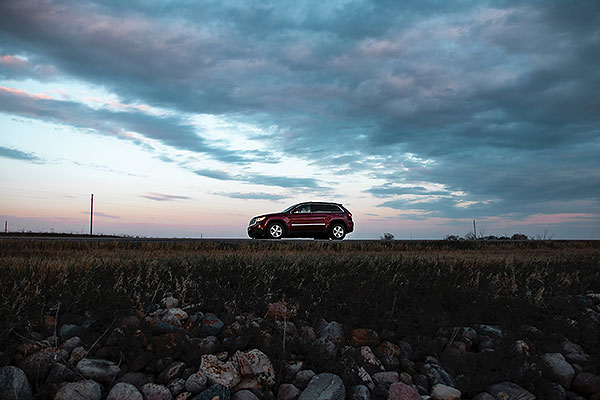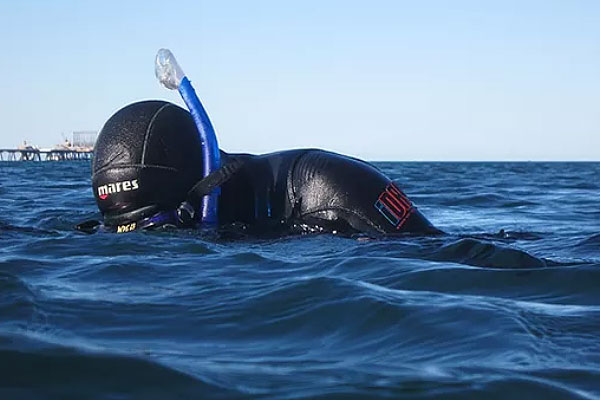 Get into the shallow water
Walk into the shallow water (2 to 6m max) and be amazed. Take a guide with you and you learn, see and know more while we look out for you.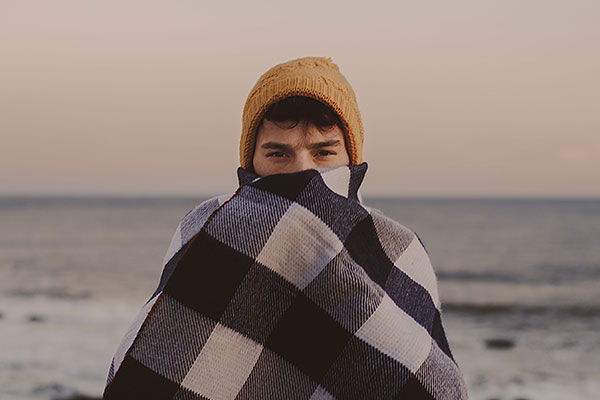 Change into warm dry clothes
There are toilets and change rooms available at the dive and snorkel site of Stony Point.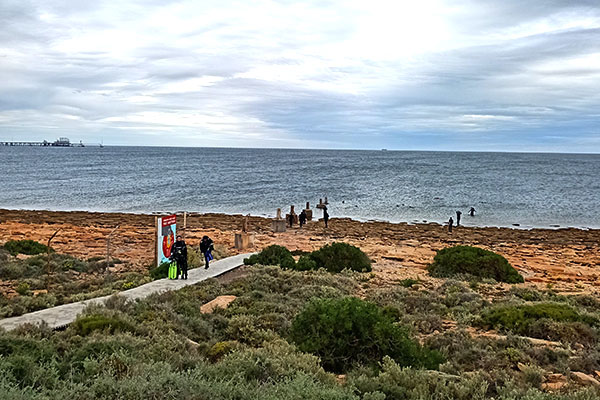 Board walk into water
Stony Point, the main dive and snorkel site, offers easy walking access to the water. Find directions here.
There are big concrete bollards leading into the water. They are connected by chains, which you can hold onto for better footing while getting in and out of the water.
​There is a wind shelter and toilets and change rooms are available.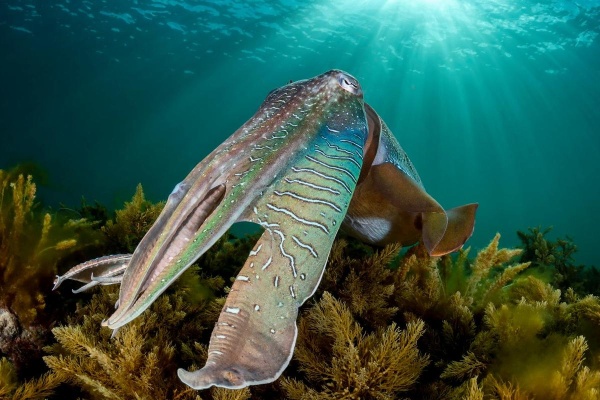 Shallow water
The cuttlefish aggregate in 2-6 metres deep water along a six kilometre stretch of Point Lowly and Black Point. Perfect for snorkelling and easy diving.
​In great conditions you just about step on those stunning creatures.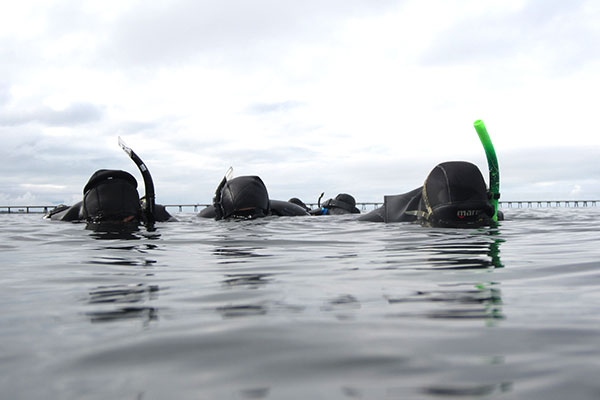 Water temperature
 The water temperature ranges from 16°C to 10°C. The longer we are into the winter the colder the water is.
The simple solution? Hire warm equipment in the shop and change into warm clothing once you are out of the water.
Crank up your heater on your way to the site. Your car might keep the heat until you get back to it.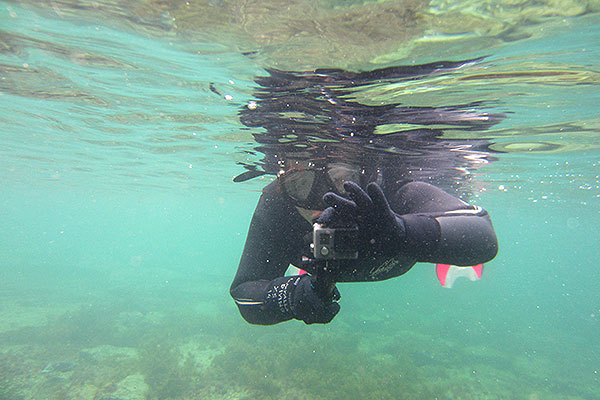 Easy Snorkel & Scuba
Walk in the water and swim a few meters to see those beautiful animals. You don't need a boat but get in touch if you like to hire one.
You can go by yourself or for more fun join one of our tours.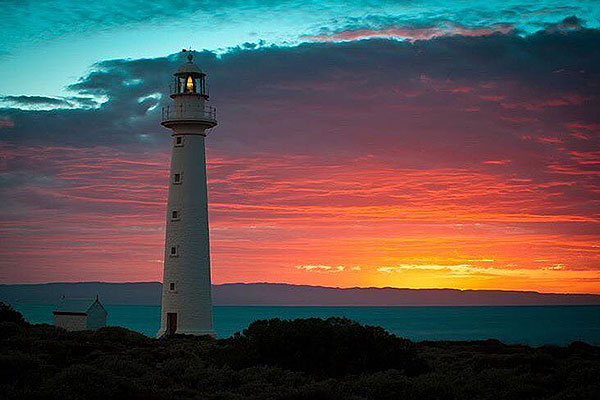 Weather
Nothing can keep you from snorkelling or diving except the weather more precisely the wind.
Strong southerly winds will stirr up sediments and ruin visibility but more so create waves that make water entry and exit dangerous or impossible.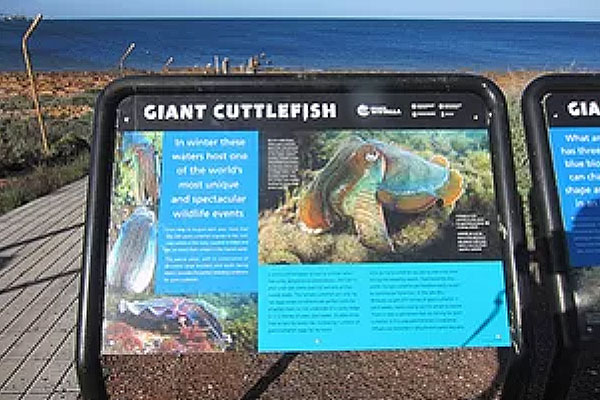 Facilities
At Stony Point is a wind shelter, toilets and change rooms available.
Info-boards are installed at Stony Point and Black Point.
Whyalla Diving Services
33B Playford Ave, 5600 Whyalla, South Australia
May - August (cuttlefish season)
Mon to Fri | 9am - 5pm
Sat & Sun | 8am - 5pm
Sep - April
Mon, Fr & Sat | 1pm - 5pm
phone 0419 174 799
*during shop times
email whyalladiveshop@gmail.com
Contact Whyalla Diving Services