Guided Snorkelling Tour for non-swimmers
Whyalla Diving Services
Guided Snorkel Tour for non-swimmers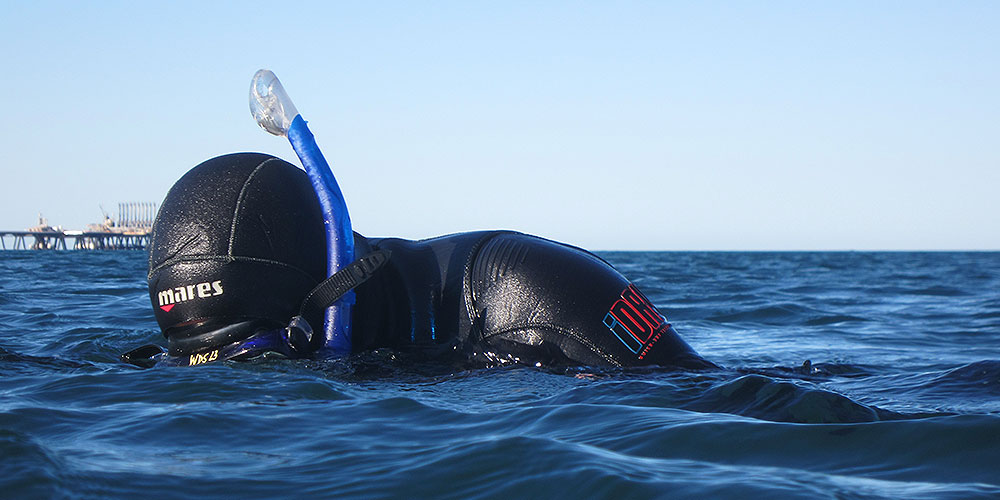 If you need more help to explore the amazing cuttlefish world.
3.5 hours (Up to one hour water time) | $255pp

This is the option for everyone who needs more support and attention to ensure in-water safety and fun. Rely on the vast experience of our trained instructors who will ensure you can relax in the waters and enjoy the wonders of Point Lowly's cuttlefish.
Minimum / Maximum of 2 participants 
*There is a surcharge of $120 if participant number is below minimum.
When you book we will get in touch with you to tailor suit a solution that is right for you.
This option includes a complete set of snorkel equipment
bodyliner

5 or 7mm wetsuit (which ever fits you best)

boots

gloves (please remember to cut/file your nails as long/sharp nails will damage our gloves)

hooded vest

mask and snorkel

fins
Briefing on everything cuttlefish and safe snorkelling
a guide that gives you all the attention and safety you need
*allocated guide time is 4 hours
*all guides are trained dive masters / instructors with additional oxygen and first aid training
Tour description

Meet at the dive shop and bring your swimmers. In the shop you change into a body liner/undergarment, wet suit, and boots. You also receive all other snorkelling equipment necessary for your warmth and comfort (e.g. hooded vest, gloves, mask, snorkel and fins)

30min drive to snorkelling site (use your own car for independence and keep your wet suit on). You will receive a map

detailed cuttlefish and safety briefing by your dive guide

in water tour to see the Giant Cuttlefish – your guide will be in the water on your site to explain the wonderful creatures you are looking at and render help if needed. (max in-water time of the guide is 60min)
Guide transfer to the snorkel site

*you need to supply your own transport since our guides stay at the site for another tour
Booking Policy
Bookings close 1 day before the session starts.
Whyalla Diving Services
33B Playford Ave, 5600 Whyalla, South Australia
May - August (cuttlefish season)
Mon to Fri | 9am - 5pm
Sat & Sun | 8am - 5pm
Sep - April
Mon, Fr & Sat | 1pm - 5pm
phone 0419 174 799
*during shop times
email whyalladiveshop@gmail.com
Contact Whyalla Diving Services