Meet the Team
Whyalla Diving Services
Who we are and what we do
Our work to promote the stunning intrigue of the Giant Cuttlefish population is motivated by our focus on conservation and adventure. The team of Whyalla Diving Services is passionate about offering unique dive and snorkel adventures tailored to your level of experience while you are in the safe hands of our experienced dive team.
Hire or purchase equipment at the Whyalla dive shop, join us for our tours or book your own solution for your group. We ensure a fun and safe experience to Whyalla under the sea.
During the cuttlefish season we aim to meet the everyone's needs. This includes late evening trading until 6pm and being open all day, every day. The Dive Shop has a large range of dive suits ranging from kids size 4 to 4XL and everything in between. We pride ourselves in delivering a safe and comfortable Giant Cuttlefish experience. All hire equipment is regularly serviced & tested in store.
Whyalla Diving Services is certified by SAI Global. We also offer hydro tests and if there is time and demand we teach scuba courses. Another very important part of the Whyalla Diving services business is a wide range of commercial diving tasks.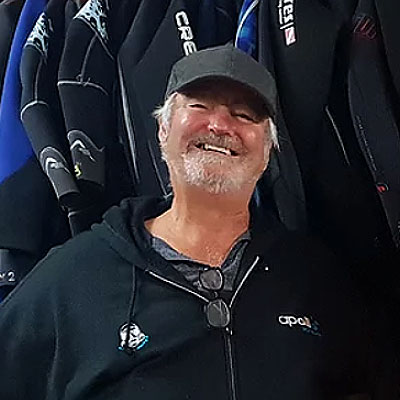 Tony
Whyalla Diving Services Owner, Dive instructor, Commercial Dive Supervisor
No questions is left unanswered when Tony's vast knowledge kicks in. Years of diving and running a dive business back up that claim. Come and check it out. Tony is always happy to have a yarn.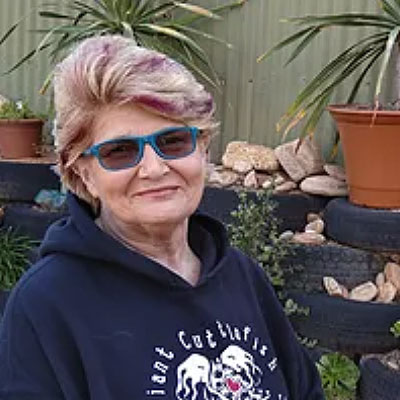 Marlene
Whyalla Diving Services Owner and Store Manager
Equipment that fits is Marlene's speciality and years of work can prove it. Marlene is the one who keeps everyone smiling. Need words of encouragement? Marlene is here for that and so much more.
Whyalla Diving Services
33B Playford Ave, 5600 Whyalla, South Australia
May - August (cuttlefish season)
Mon to Fri | 9am - 5pm
Sat & Sun | 8am - 5pm
Sep - April
Mon, Fr & Sat | 1pm - 5pm
phone 0419 174 799
*during shop times
email whyalladiveshop@gmail.com
Contact Whyalla Diving Services