History of the Giant Cuttlefish
Whyalla Diving Services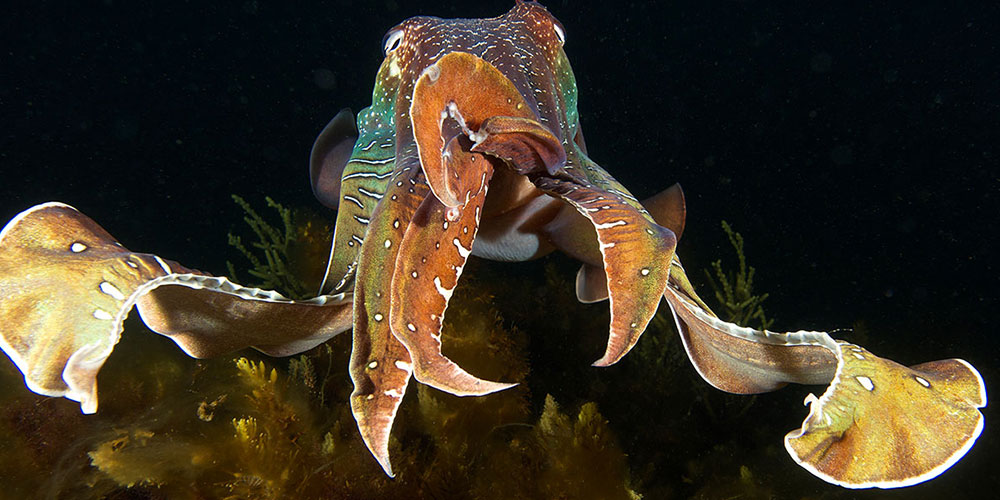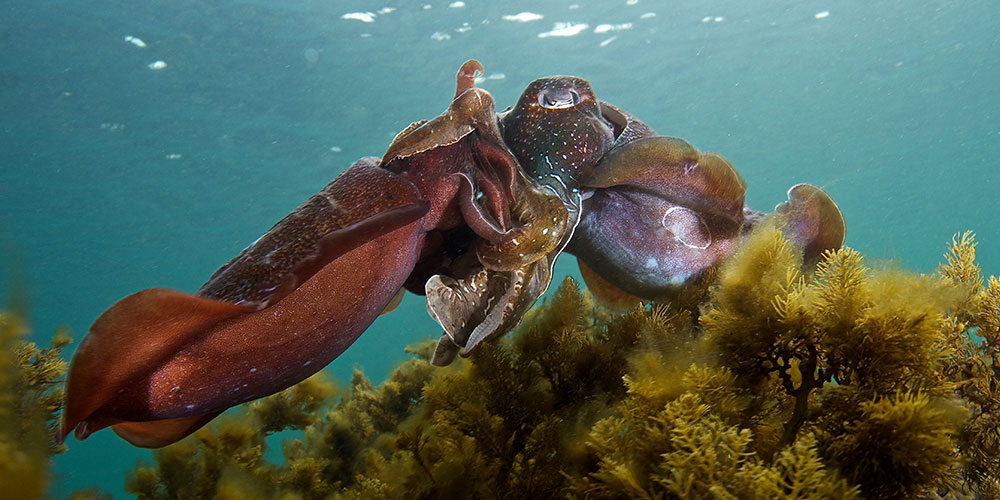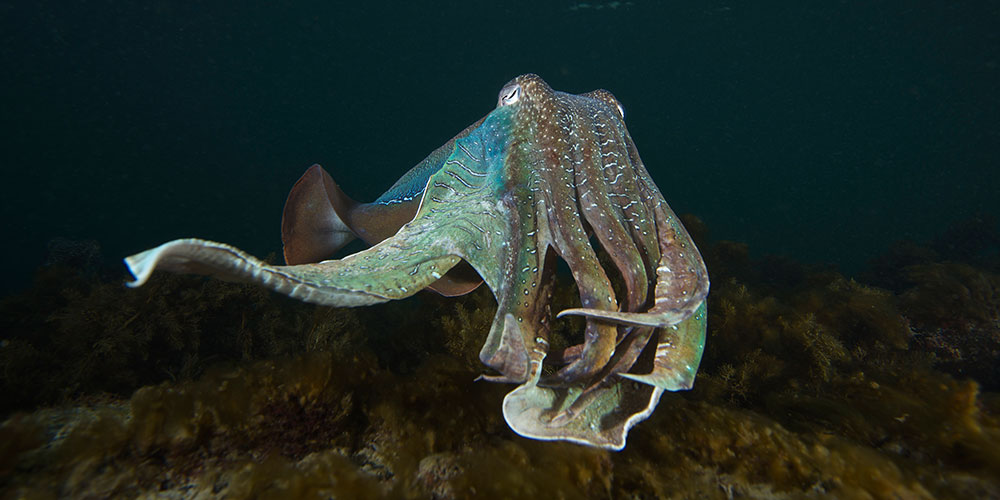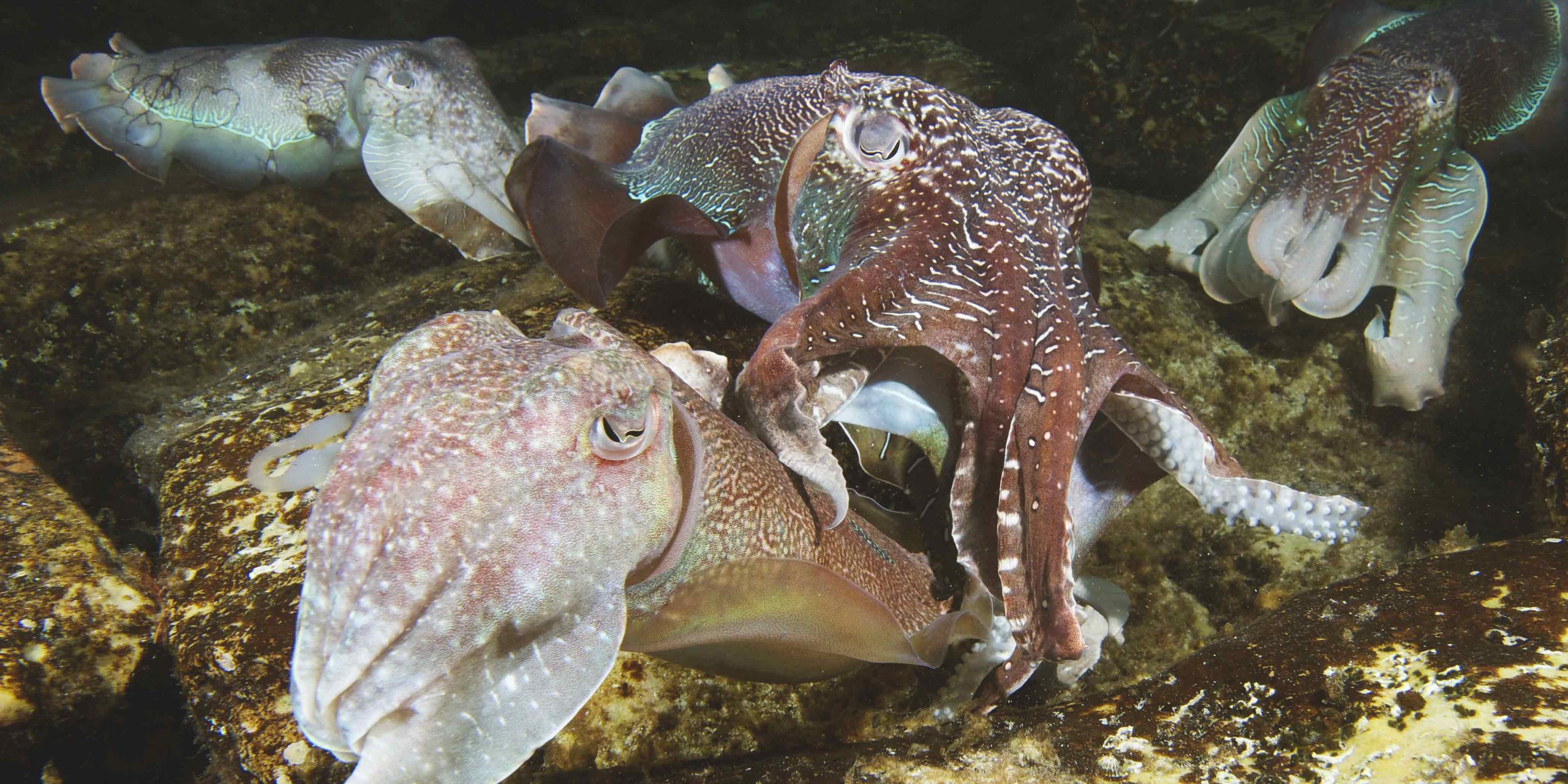 The story of the Cuttles is a long one. Initially, the aggregation wasn't recognised as the unique, spectacular event that it is. Local fishermen knew about the aggregation as an opportunity for bait. Their declared catches in the Upper Spencer Gulf were many tonnes each year and the recreational catch would have been even higher than that.
In 1997 and 1998, a market opened up for cuttlefish – mainly from Portugal and Hong Kong and within the next 2 two years, the animals were threatened with extinction in the upper Spencer Gulf. Only the efforts of the local community and in particular, the Whyalla Diving Community, supported by local, state and federal governments, successfully implemented a fishing protection zone.
Back in the nineties Australia was (and still is) a signatory to the international "Precautionary Principle" which prevents commercial exploitation of marine spawning events unless the  outcome is known and sustainable. The past near loss of the aggregation clearly showed that this congregation is too vulnerable to be commercially and recreationally fished. Unbelievably, in 2020 the protection was removed again. The clear result of this heartbreaking decision was an early finish of 2020's season.
Giant Australian Cuttlefish are not a rare or endangered animal and can be seen from Sydney, NSW to Perth, WA. What makes this area so special is that this population is genetically separate. It is a perfect example of a small biomass adapting to geographical and environmental demands which in this case changes the behaviour of a solitary animal to mass aggregation, making it an even more spectacular event.
Commercial fishing or any other man-made disruption such as development, shipping, environmental changes and pollution make loss of this special population a constant concern. Reinstating the fishing ban is seen as one big step to promote the survival of this cuttlefish population.
Whyalla Diving Services
33B Playford Ave, 5600 Whyalla, South Australia
May - August (cuttlefish season)
Mon to Fri | 9am - 5pm
Sat & Sun | 8am - 5pm
Sep - April
Mon, Fr & Sat | 1pm - 5pm
phone 0419 174 799
*during shop times
email whyalladiveshop@gmail.com
Contact Whyalla Diving Services