Whyalla Diving Services Maps
Whyalla Diving Services
Mon to Fri | 9am – 6pm
Sat & Sun | 8am – 6pm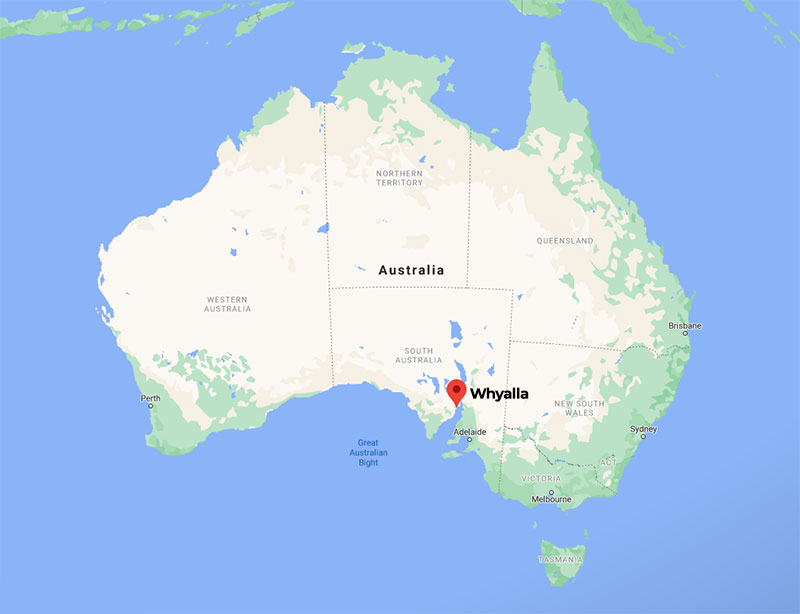 Point Lowly, Whyalla, Eyre Peninsula
Point Lowly is the tip of a small peninsula 30 min drive, north north-east of Whyalla in the Upper Spencer Gulf region of South Australia.
​The icons of the peninsula are the historic Point Lowly Lighthouse, and the mass breeding aggregation of Giant Australian Cuttlefish which occurs inshore each winter.
​A boat-ramp exists north of the lighthouse and there is a camp ground, toilets and cold water showers.
The Cuttlefish spawning sites at Point Lowly are accessible to everyone and are free to visit. Get drive directions here.
The 2 favourite sites are Black Point (especially at the beginning of the season) and Stony Point as main access.
At Black Point there is a wooden staircase which leads down to the rocky shoreline.
At the Santos' western boundary fence, also called 'The fence line or Stony Point' is a 60 metre pathway made of recycled materials which leads down over the rocks to the high water mark (access to the Santos side of the fence line is prohibited).
Access to the cuttlefish aggregation is free.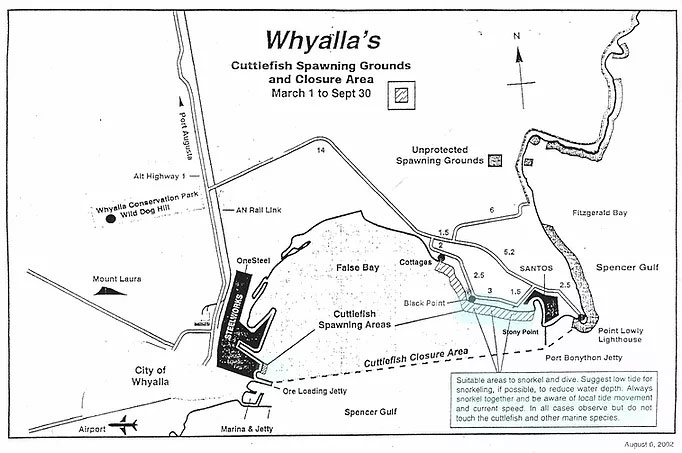 Whyalla Diving Services
33B Playford Ave, 5600 Whyalla, South Australia
May - August (cuttlefish season)
Mon to Fri | 9am - 5pm
Sat & Sun | 8am - 5pm
Sep - April
Mon, Fr & Sat | 1pm - 5pm
phone 0419 174 799
*during shop times
email whyalladiveshop@gmail.com
Contact Whyalla Diving Services